Nakara Waterfall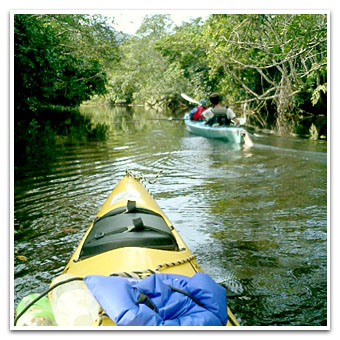 You will start this tour with Sea kayaking from the Shirahama Port, on the west side of Iriomote Island, and approach the Nakara River from the sea.
From there you will head up the Nakara River into increasingly thinker jungles for approximately two hours.
Once on land you will hike for about 30 more minutes until you reach the Nakara Waterfalls (Nicknamed: "Waterfall of Phantom") Here you can become one with nature and have such a wonderful experience.
This tour is available all year round.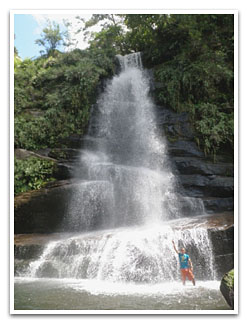 Tour Available
All year round
Required age group
Middle school age or older
Fees
Adult ¥11,000
Middle school age ¥8,000
Tour lenght
7.5 to 8.0 hours
Items used
Sea Kayak

Price includes:
Shoes, waterproof bag, backpack and lunch box.

The schedule of this tour .
9:00
Pick up at the Hotel or Sea Port.
9:40
Arrive at tour preparation point (Shirahama Port).
10:30
Depart on tour (Sea Kayak to Nakara River)
12:30
Arrive at Nakara River, start hiking to Nahra Waterfalls.
13:00
Arrive at the waterfalls , break for lunch, rest and water play.
14:00
Depart the waterfalls and hike back down to Nakara River.
14:30
Arrive at the Nakara River, and depart by Sea kayak to Shirahama Port.
16:30
Arrive back at Shirahama Port


NOTE
Summer Season: Tour departure might start one hour earlier then normal.
Above tour listed is the basic tour, based on changes in the season or request from the costumer some modifications can happen.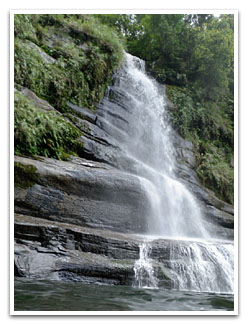 to the Top