Piansara Waterfall Day Tour 30th Oct
2013年11月04日月曜日
30th tour was Pinaisara Waterfall day tour with Dirk, from Gremanny.
He has been so meny countries for his car engneer job.
This is his first visit to Japan. He really enjoy satying Japan.
For tour, it was very nice sunny day. Not too hot.
We trek up to top of waterfall, and basin of waterfall.
We talk about many things. I enjoyed very much with Dirk today.
I hope you will come back to Japan & Iriomote.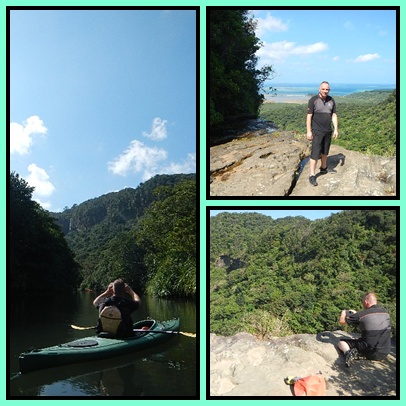 Thanks Dirk
See you someday.
タグ: iriomote 、 iriomote english 、 iriomote english tour 、 iriomte eco tour 、 ishigaki
カテゴリ: 西表おさんぽ気分日記
<<<Preview 「休暇のお知らせ。We will clos...」
「Iriomote Kayak Tour ...」 Next&gt&gt&gt
トラックバックURL:http://iriomote-osanpo.com/mt/mt-tb.cgi/93