11th Jun Pinaisara Waterfall Kayak Tour Iriomote Island Okinawa
2014年06月13日金曜日
We went to Piniaisara waterfall day tour with D-san From Sweden and P-san from Singapore.
Many many foreign people have started come to Iriomote these days.
Coming many foreign people is very delightful for me.
We enjoyed Iriomote Jungl very much today.
Jump in to pond of basin of waterfall was awesome.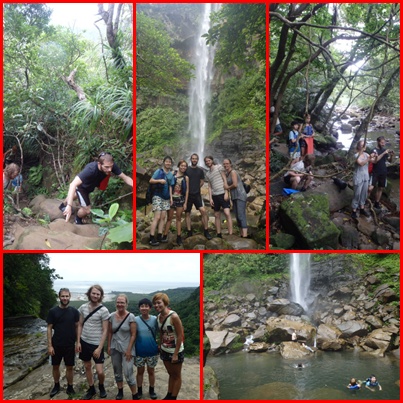 Iriomote Kayak Tour Service
Naoya Ojima
tel/fax 0980-84-8178
タグ: Iriomote 、 Iriomote eco tour 、 Iriomote english 、 Iriomote english guide 、 Iriomote kayak tour 、 Iriomote tour 、 Ishigaki 、 Okinawa
カテゴリ: 西表おさんぽ気分日記
<<<Preview 「River kayak & Star S...」
「シーカヤック&シュノーケルツアー 西表島」 Next&gt&gt&gt
トラックバックURL:http://iriomote-osanpo.com/mt/mt-tb.cgi/108